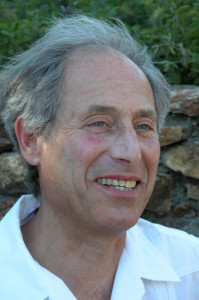 Not only it is possible to preserve your capital in any economic calamity, it is also possible to dramatically increase it. Unfortunately, the opposite is also true. Some people manage to suffer substantial financial losses during economic expansions. It all depends on the choices you make. A customized astrological consultation can assist you in making such choices, so you can prosper from planetary influences instead struggling against them. Ilya Julius Teplitsky, MS, MA, has 30 years experience in astrological consulting specializing in investment, finance, real estate and relationships. Mr Teplitsky is also a licensed Marriage and Family Therapist, MFC 29308. His specialties include financial psychotherapy based on the methodology described in his book, Psychology of Money and career and business consulting using the methodology described in his books, Midlife Career Change and Discover Your Life Purpose.
Testimonials
"I thought "Psychology of Money" was and outstanding class. I was looking for a house to buy and I was interested in talking to Ilya about timing -pinpointing the best time to make a low-bid offer. Through the class, I determined the best time to make the offer, and I purchased my second house for the offer I made."
~ Edwards
I attended Ilya Teplisky's class, Mid Career Life Change, in Richmond, CA. in 2005, while I was working as a Contract Specialist for UC Berkeley. The class was very interesting, novel and timely, and I learned many things about myself. I found Ilya to be a very good teacher and well liked by the students.  I was most impressed that the material was original, unique and very easy to work with.  I enjoyed the class so much that I signed up for two more of his classes, Psychology of Money and Astrology, the Stock Market and Real Estate, both of which were excellent.

When I was going to purchase a home, Mr Teplisky cautioned that house prices would certainly go down.  I bought anyways, and the escrow closed just a few weeks before the Financial Meltdown in August 2008.  The price of my house fell almost 40% in the next year and a half and is still down about 20% from my purchase price!

In 2010 I attended a few lectures by Mr. Teplisky on astrology of current events, at which he correctly predicted the "Arab Spring" uprisings which affected many countries in the Middle East, and is still going on today.  He also correctly predicted a war in Central Africa (Mali), the rise in violence in the U.S. (indiscriminate murders committed by mentally unstable individuals and Boston Bomber terrorists) and mass protests in Europe and the U.S. (Labor and anti-austerity protests in Europe and "Occupy Wall Street" protests in large US cities).
~ Raymond Lee Khoury
Ilya Teplitsky, LMFT will likely tell you things you may never hear anywhere else. He has a gift for expressing painful truths in a way that can be deeply funny, as well as a keen sense for pointing out the less-obvious absurdities of life in a way that you will not forget. Ilya is gifted in ways that after 8 years of knowing him, I still cannot fathom. All I know is that when I have sought his advice, he has never let me down. He has provided a clarity that I have not been able to find on my own, nor with any other therapist or financial adviser. The fact that he saved me nearly $50,000 or more by predicting the collapse of 2007/2008, is amazing. The fact that I can trust him completely to look out for my best interests, to help me uncover my purpose in life, and to help guide me toward my destiny, is priceless.

Most of us have few if any people in our lives who can help guide us toward our greater destiny, especially if the path will be difficult. After meeting with Ilya, I always feel a greater sense of possibility and courage. I feel his support as I begin to take the brave steps necessary to create the life that I am meant to live. Ilya's books (Discover Your Life Purpose, The Psychology of Money, and Mid-Life Career Change) provide insight into topics not commonly discussed. His observations on life – on my life – are unique and astute, and make me feel less alone as I go forth. Thank you Ilya. You are a gift in my life and I will always remember and be grateful to you."
~ K. Miller/
For a number of years, I have asked Ilya about various planetary formations and their effect on the events of life.  I have experienced that Ilya has a very wide understanding of the planetary movements and the cycles of life.  In his writing, I experience a "message of hope" because it supports me to make choices that are wise in relationship to planetary movements.   It is interesting understanding the recessional effects from 2014 to 2021 and the more prosperous cycles in 2022 to 2036.   This really supports me to dance with "the wheel of time".   Many best wishes !    Thank you Ilya.
 ~ Celeste
Dear Mr Teplitsky, thank you!
Your Amazing work and interpretation of my personal chart helped me tremendously. You raised my self-confidence, which helped me advance my career and adjust my personal life for the better. Thank you also for saving my money! Your advice not to make a big purchase of a certain item was priceless! I apologize for being a skeptic in the beginning because you were right.
~ Victoria     
Ilya is able to quickly and concisely evaluate the natural tendencies and innate direction of the life of an individual using astrological references found on their personal birth map. His insights and overview were both aligned with my own observation and intuition , and supportive and useful in providing guidance for me to examine future possibilities in the extensive world of choice. I enjoyed our active dialogue and interesting questions that he proposed to me and feel his service was a light for my own process of seeing, accepting, reflecting and consciously moving forward in my life.
~ Susan Mankowski
An astrological reading with Ilya enabled me make a decision about starting a restaurant business. He also helped me to decide on the time and place to do it. In addition, the reading helped to make a decision regarding buying a house. The session helped me to assess my strengths and weaknesses as business owner as well as person and gave me a general outline of what my future may look like. The information provided helped me to work on my personal goals.
~ Anasy Senephimma Chack 
Newspaper Quotes
Oakland Tribune (Oakland, California, April 1, 2002)
"Adult school principale Kevin O'Halloran says Teplitsky is a talented man whose students consistently compliment his courses."
The Daily Review (Hayward, California, April 3, 2002)
"Far from the traditional bevy of adult school courses tailored to computers and cooking, Ilya Teplitsky's Piedmont Adult School course challenges the students to take a psychological leap…."
The Piedmonter (Piedmont, California, March 15, 2002)
"… Psychology of Money was an outstanding class." said Edwards.
San Francisco Examiner (San Francisco, California, March 1, 2009)
"Ilya has a five-step plan to help you discover your personal Midas Touch that simple to use but very enlightening. He covers the obvious and sometimes the overlooked methods of finding "gold" such as consulting, real estate, inheritance, family business, traveling, and collecting, to name just a few."
Barbara Bryn Klare